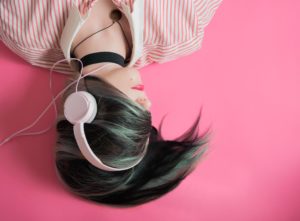 Fall is here and we are moving fast into winter. So for the Shepherd household that means 'Fall Cleaning', which no one is excited for. So I make it more manageable by listening to podcasts. Jackson Carter and I host a podcast called 'Get Yourself Together'. We love podcasts- and guess what? Podcasts have some amazing benefits for your brain and body. So as you clean out your gutters and wash your windows, put on a podcast. That way you know that you are doing your brain and body some good too. I also added a list of the podcasts I listen to if you would like to check them out.
Here is a list of real researched benefits of listening to podcasts:
Benefits:
-Reducing Anxiety & Cortisol. When listening to music and podcasts- specifically while you are doing something else (cleaning, driving, painting, etc) your parasympathetic response is activated. A parasympathetic response is a calming state in which your heart rate slows, your digestion and glands are most active, and your muscles relax. This leads to less stress hormones like cortisol and a reduction in anxiety symptoms (Rogers, P. H. 2009).
-Reduces Loneliness and feelings of isolation. An interesting thing happens in the brain when we passively listen to others discuss topics, like in podcasts. Our brain thinks we are part of the interaction- it has a hard time differentiating how and in what context we get our information. So by listening to podcasts that we find interesting, it gives us a sense of community and belonging. This is why is it so important that we feed our brain positive, productive information and avoid that which cuts us down (Coffield, F., Moseley, D., Hall, E. & Ecclestone, K. 2014).
-Increase creativity. When you are not visually stimulated, your other senses take charge and you start to visualize in your mind what you are hearing. You exercise your imagination. The more you use your imagination, the easier it becomes and the more creative you get. The key here is no visual stimulus- so listening or reading are keys to your creativity (Woods, R. & Keeler, J. 2015).
-Makes your smarter. Podcasts are fantastic because they cover a wide span of topics. The people hosting are already knowledgeable on the subjects and sometimes bring guests on who have a different set of knowledge. You can learn new things about a topic you love or learn about new things you had no idea existed. Episodes can spark new hobbies, passions, and lifestyle changes. We can even find new people with our same new interests- creating community, intellectual stimulation, and more awareness (Campbell, G. 2015).
-Podcasts to check out-
I am Salt Lake Podcast: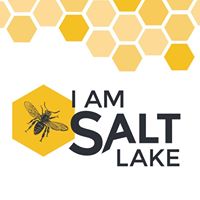 The show has interviewed over 200 people from local Salt Lake businesses, art, music, film, and every other niche in the area. Co-hosts Chris and Krissie are a complimentary blend of research, facts, and hilarious entertainment. They have become a pillar in the podcaster/Salt Lake arena and are some of the most genuinely kind people you will ever meet. Some of my favorite episodes are: Episode 285 Buzzed Coffee Truck , Episode 297 Jackson Carter MIX 105.1 Radio DJ  , and Episode 145 Kerry Cronk.  
Check it out here: http://www.iamsaltlake.com/
StarTalk Radio:

The shows host Neil deGrasse Tyson takes science to a new level. With a blend of humor, clarity, and passion- the subject matter is interesting and entertaining.
Check it out here: https://www.startalkradio.net/
Birds and Bees Podcast: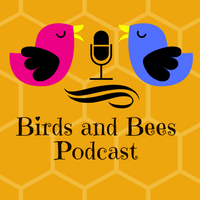 Braxton Dutson hosts a show that aims to empower and educate about sex and healthy sexual development. It can help parents/couples/individuals better understand their sexuality and relationships. Topics vary from fluidity in sexuality to nutrition during pregnancy. 
Check it out here: http://birdsandbeespodcast.libsyn.com/podcast
How Stuff Works: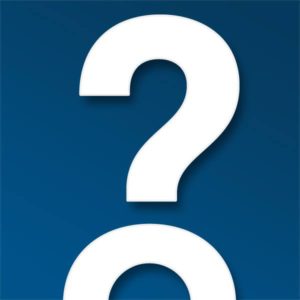 A seriously awesome show that goes into the small details about how things function. The topics change and you will learn things you didn't know you wanted to know. Some topics include: Phobias, teaching a robot, cats, and clothing stains.
Check it out here: https://shows.howstuffworks.com/
Hungry Squared Podcast:

No podcast list would be complete without a podcast about food- and this show rocks. Co-hosts Sharon and Winter go over the science, design, and history of various foods. Plus, they have a segment they call food fight. Episode topics that I really enjoyed: Paleo Basics, Halloween Candy, and Talk to your butcher.
Check it out here: http://www.hungrysquared.com/
My Challenge to you: Check out some podcasts and then let me know about them! Maybe change up your entertainment routine with a few podcasts and see if you feel some mind-body benefits. Let's enter winter with a healthy brain and happy body.
Happy podcast browsing friends!
– Jessie the Therapist
References:
Campbell, G. (2015). There's something in the air: Podcasting in education. EDUCAUSE Review, 40(6), 32-47.
Coffield, F., Moseley, D., Hall, E. & Ecclestone, K. (2014). Learning styles and pedagogy in post-16 learning: A systematic and critical review (Report No. 041543).
Rogers, P. H. (2009). Student retention with mental illness. In R.M. Hashway (Ed.), Handbook of developmental education (pp. 305-327). New York: Praeger. 103
Woods, R. & Keeler, J. (2015). The effect of instructor's use of audio e-mail messages on student participation in and perceptions of online learning.