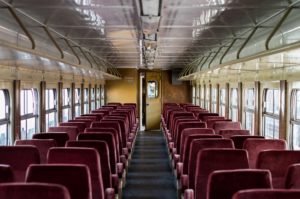 The idea that our love life will be anything like a romantic movie is a ridiculous idea, I know. But we can't help but want certain parts of intimacy and connection that we see. I'm here to tell you that you can cultivate shades of these love stories into your current love life by answering these seven questions honestly.
What do you want?
You need to know what you really want out of a relationship. Think about what aspects you need in a relationship like communication, adventure level, future goals. Make sure that these are aspects that you really believe and not those that you think you should want. Then go through the things that would be nice, but are not necessary.
Am I recognizing the good I have now?
Step back and take a moment to objectively look at your current situation. Assess if you fully appreciate the relationships (romantic or not) that you have. If not, note how you can better recognize these bonds and utilize these emotional connections to the fullest.  
What am I hiding or avoiding?
We all have experiences or aspects about ourselves that we avoid. You may not be consciously hiding them, but they can still affect our day to day well-being. Try to understand the deeper you. This includes hanging onto past relationships, traumatic events we have endured, or uncertainty of your goals/future.
Am I happy?
Happiness varies of course, but we are looking at general contentment here. If your answer is no- do things that you love that bring you enjoyment. When you are doing activities that you love, it also affects our self esteem in a positive way. Make you happy. You are more likely to find love and connection if you are happy with you.   
Do I have interests other than a relationship?
If your main goal is getting into a relationship, this is the start of the problem. Every relationship is different and takes work, so we need to be picky about what ones we get into. If you are okay with being alone, then you can think healthy about commitments. Get your own hobbies and interests. Who knows- maybe you'll find someone with similar interests.
Am I putting myself out there and being vulnerable?
It can be very uncomfortable to get out there and meet people. But take a moment and look at your current relationships- are you vulnerable with them? Try to be more straight forward and open with the people around you. When you dive in like this, everyone gets a realistic view of the situation with a better understanding of each other.
Am I being the 'true' me?
Being your true self involves knowing what you are feelings are, what your opinions are, and understanding yourself as a whole. Get to know yourself and stand with your convictions before you get into a romantic relationship. That way they can get to know the truly amazing person that you are.
My Challenge to you: Review these questions and note what areas you would like to work on. Start small with your goals and work your way up to the bigger self discovery. Reassess these aspects every so often in order to note your progress and get you back on track if needed.
Happy connecting friends!
– Jessie the Therapist
Photo by:Uriel Soberanes