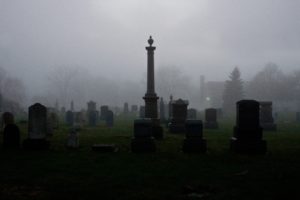 Why do military, police, fire, and EMS have such dark senses of humor? Dark humor or "Gallows Humor" can actually stimulate parts of your brain to work faster in emergency situations. We discuss it with military veteran and current radio host (X96 in Salt Lake City) Jon Smith.
Plus, is Jessie's office haunted by ghost children? Probably not. But we'll get to the bottom of it.
Thank you for listening!
Photo by:Scott Rodgerson