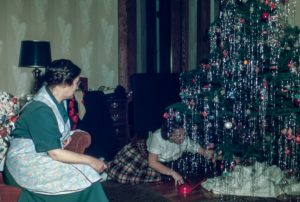 Click here or the image to watch the segment!
A Parent's Survival Guide to the Holidays
The holiday season should be a time for cheer, but sometimes for some people, it's not. Actually, 1 in 4 people feel dread about the upcoming holiday season.
Most of the negative emotions towards the holidays comes from money, time and other social pressures such as specific gifts, levels of happiness, or etiquette.
While it may be deemed "The Most Wonderful Time of the Year", Therapist Jessie Shepherd shares some tips on how to survive the holiday season with all of the craziness going on:
Stick to your budget
Ask these questions: Want, need, wear, read .No to all these questions, don`t buy it
Make a list and stick to it
Keep decor organized
Plastic Bins & only the important stuff
Plan ahead
Give yourself date markers of when things need to be done
Don't compare to others
Do your kind of Christmas
Charity work
The holiday is not about getting
Don't pretend to be happy
Photo by:
Les Anderson